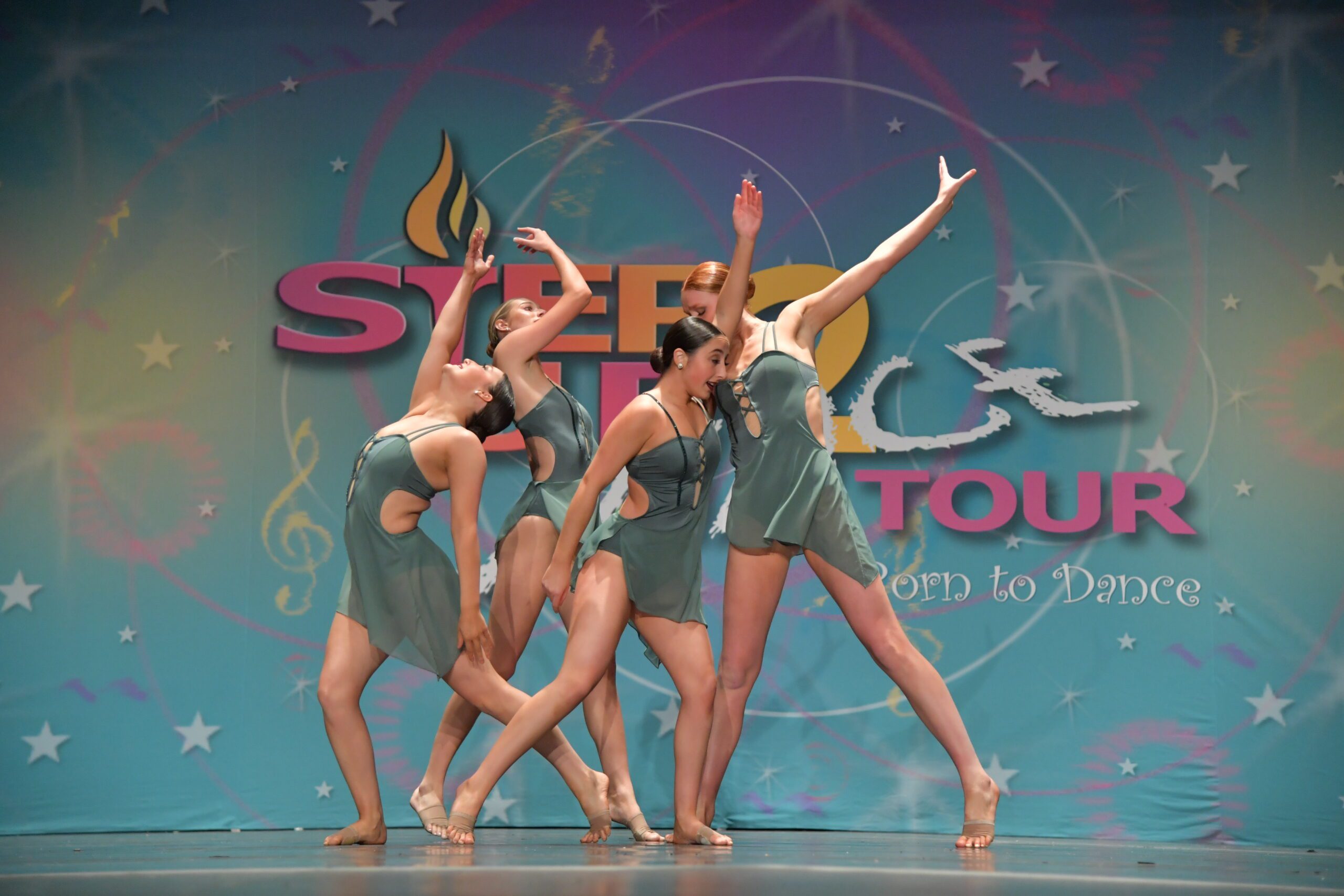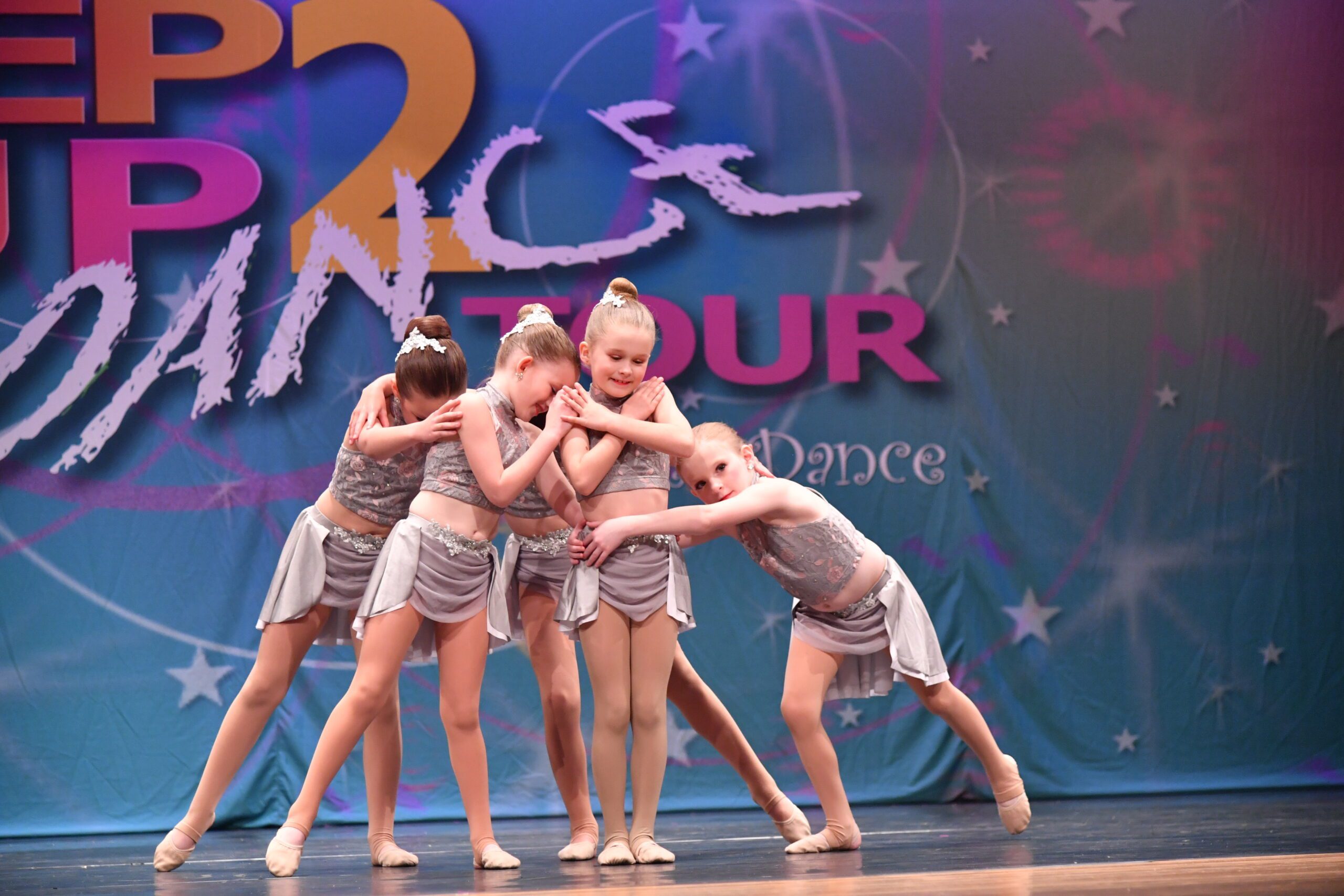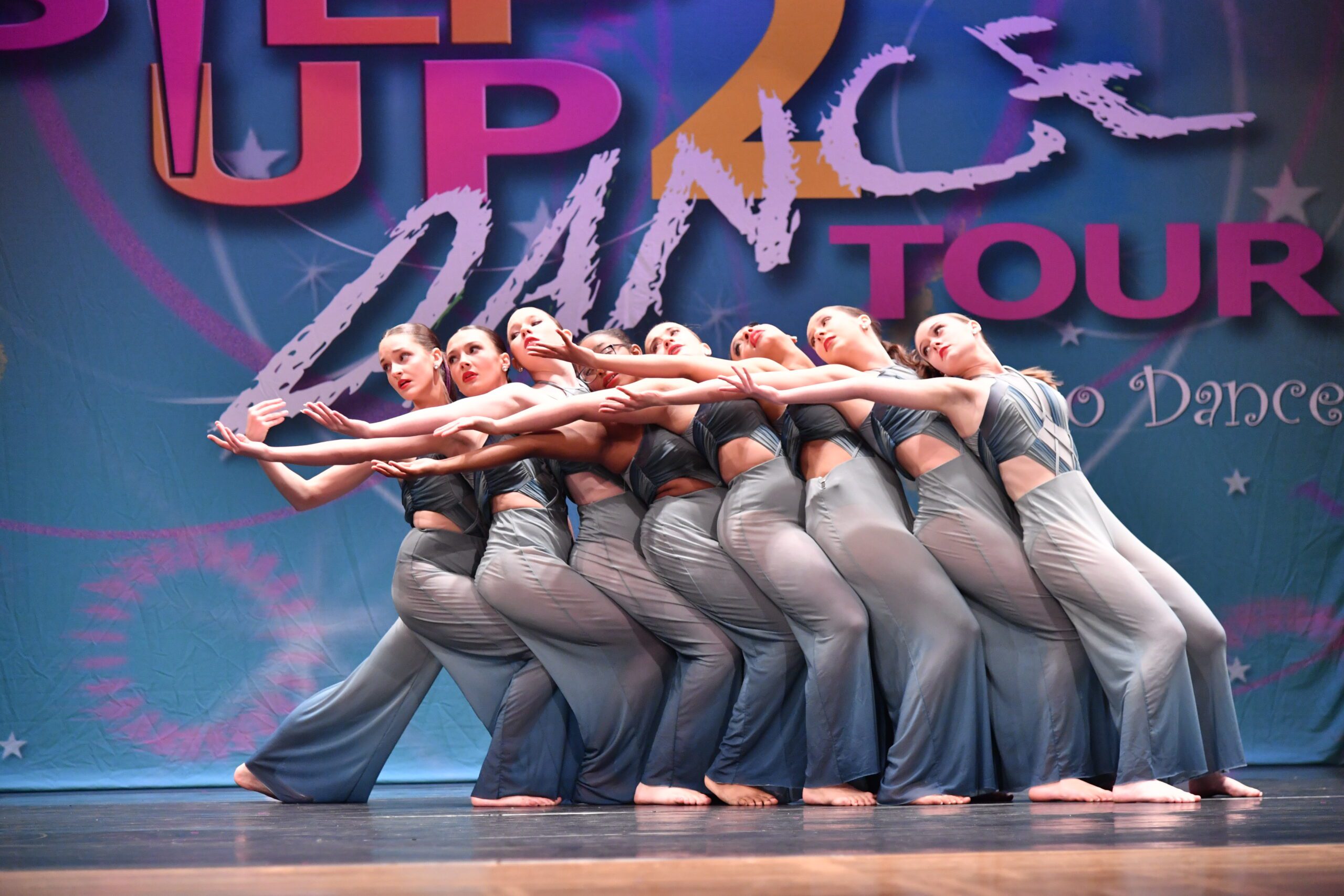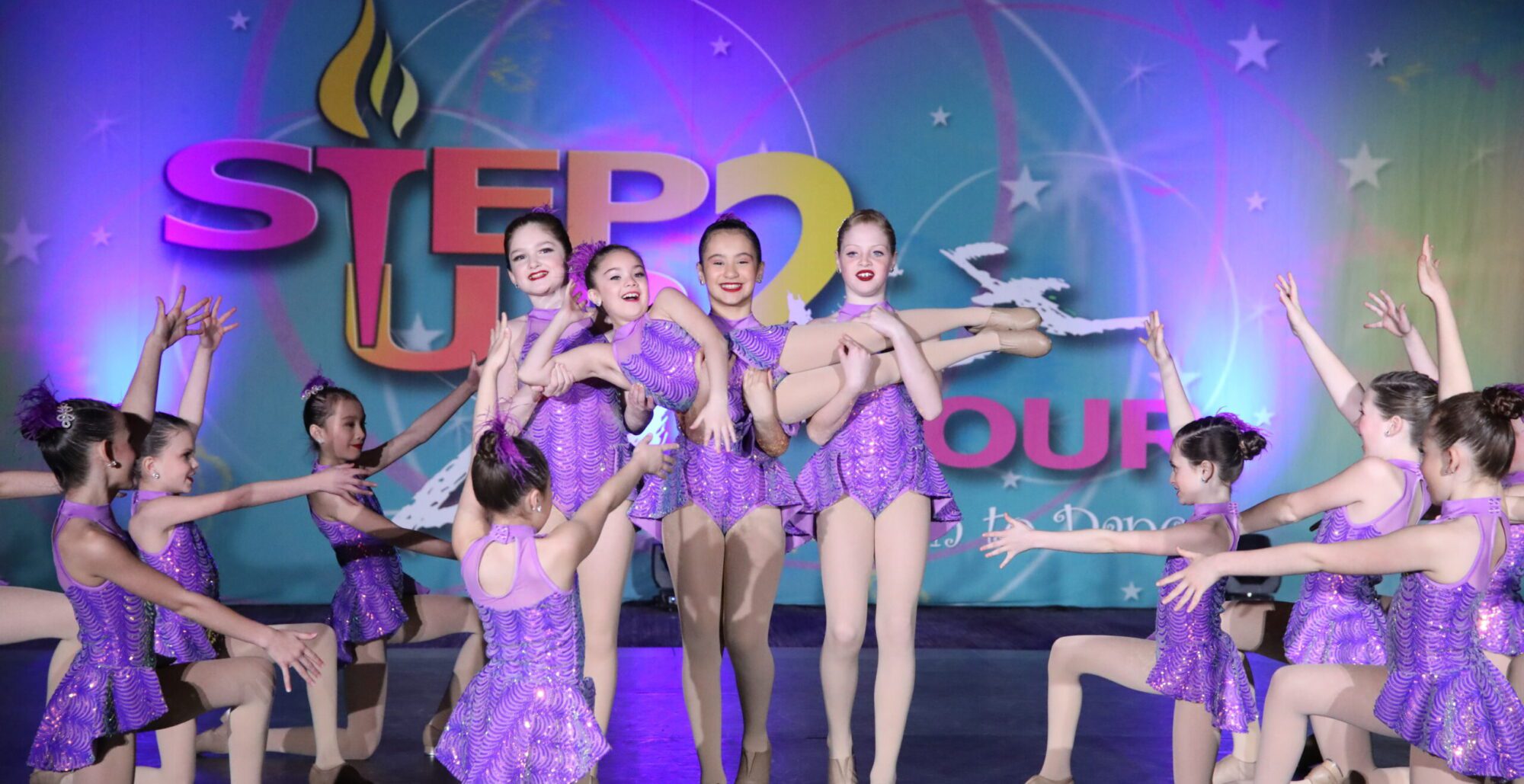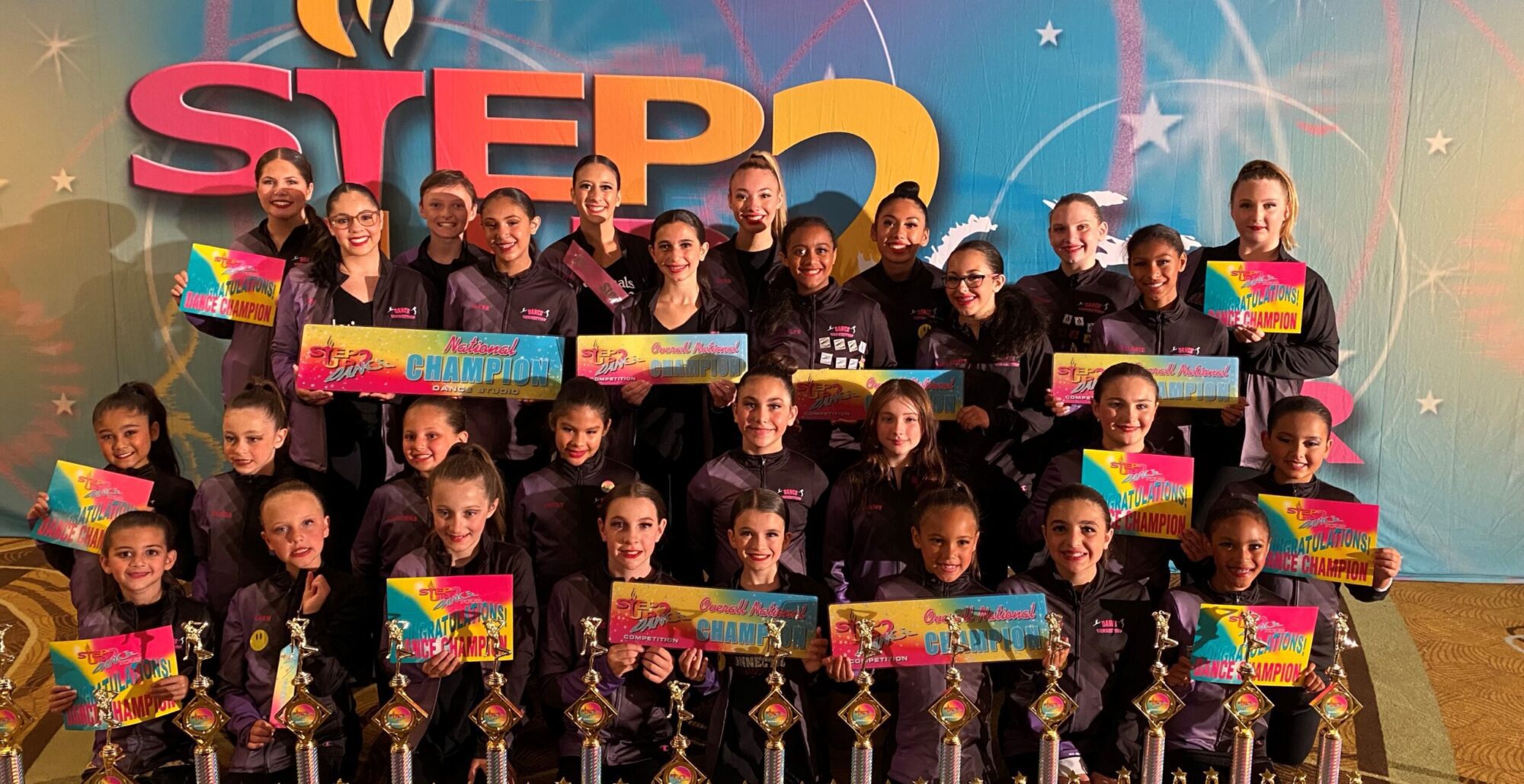 Registration is open
for Conventions, Competitions
and NATIONALS
Rhode Island, Mass, New Jersey
Step Up 2 Dance is proud to offer quality dance educational events in professional settings to students of all ages.
Since 1988, generations of dance students & teachers have experienced affordable, fun, & rewarding events.
We are dedicated to furthering dance student education thru motivation & encouragement bringing out their best artistry.
Dancers have the opportunity to learn in a positive, inspiring environment to continue their growth and dance education.
Our Master Class Convention, National and Regional Dance Competition are offered in
AZ, Fl, CT, MA, ME, NH, NJ, NY, RI to All Ages and Abilities.
National Entry Fees are the same low price as Regionals! No Upcharge.
2023 Nationals
JUNE 3-4 RHODE ISLAND | JULY 6-8 BOSTON | JULY 14-16 NJ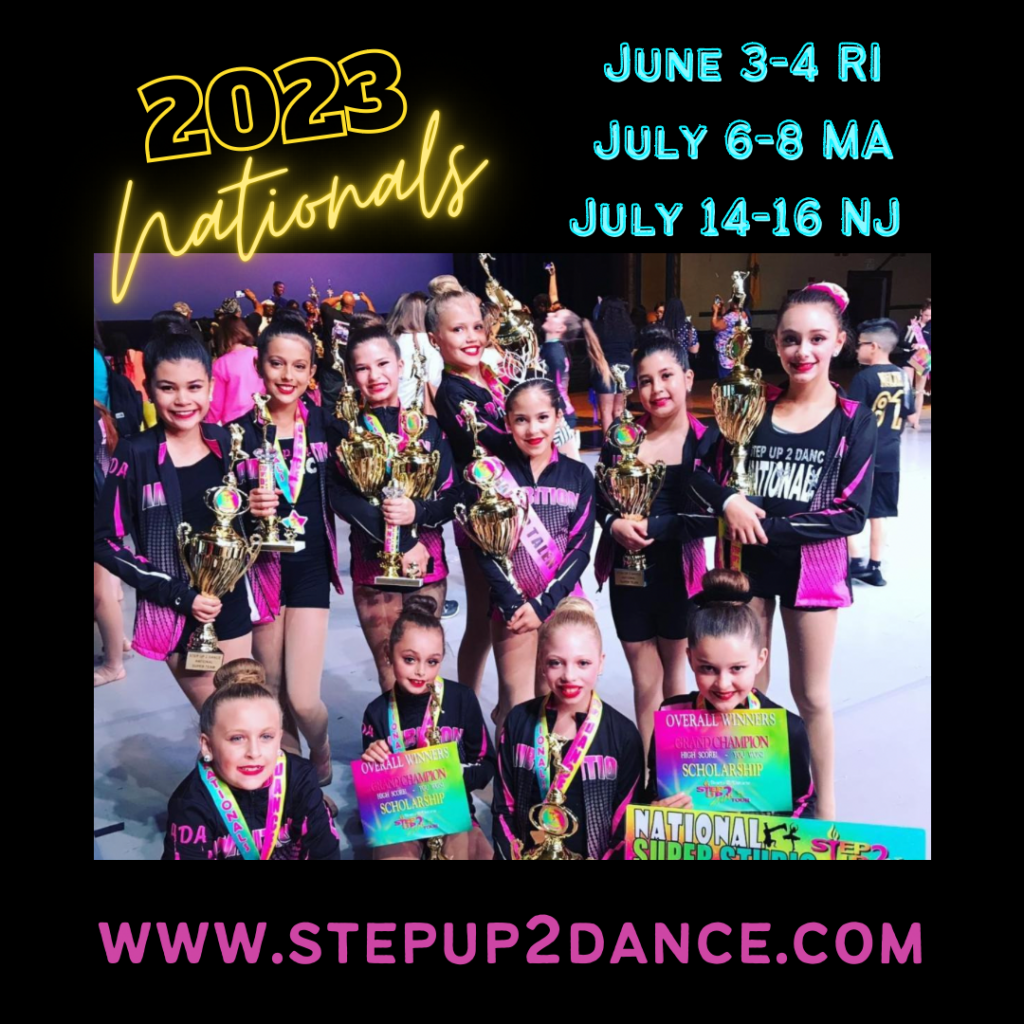 Inspiring, Exciting Competitions held in a Motivating and Fun Atmosphere designed to bring out the best in all students.
Our mission is to Educate, Motivate , Inspire and Reward.
We create exciting inspiring fun dance competitions and conventions for children & adults of all ages.
Our regional dance competitions and dance conventions and are child friendly 1-2 day events with limited enrollment.
National Dance Team is offered to every dance student ( all ages and abilities.) There is no charge to be on the Dance Team.
Our Nationals are open to all studios and dance students without any prequalification or additional fees. We offer the lowest entry fees & most abundant awards in the area. Since the Pandemic, we removed Registration Fee, Ticket Fee and rolled back the price of Nationals to the Regional price to give back to the Dance Community and to continue to offer opportunities in the performing arts to all students.
Why Choose Step Up 2 Dance?
Outstanding reputation, decades of experience and excellent rated customer service. Established in the 80's, with a passion for quality dance education, owners Phil and Carol Wallace have dedicated over 4 decades into developing Step Up 2 Dance into an amazing competition experience and opportunity for all. We strive to enhance students' dance education through motivation and encouragement to bring out dancers' artistry while working with Studio Owners to help students achieve their personal best and have a wonderful learning experience.
Our esteemed panel of Judges and Master Teachers has extensive training and teaching experience. They are respected in the dance field for their dance knowledge, success in their dance careers, and because they truly love children. Regardless of age, ability, ethnicity or gender All students are treated equally with respect, with ample changing space, performance space, beautiful awards and judges encouraging educational evaluations. We Thank you for your support and patronage and look forward to hosting your dance competition experience this season.
What customers have to Say:
My students had a fantastic time, and I cannot stress enough how beautifully run the classes were. It was amazing to see actual education going on (i.e.progressions across the floor, corrections, tips to improve, etc.) Bravo! That is non-existent in this industry and something I constantly advocate for. Thank YOU for bringing something different and important! Cori, Studio Owner
So Much Fun! The kids are still talking about it. They Loved it here! Marilyn, Studio Owner
It was a lovely atmosphere, everyone felt comfortable & successful, just wonderful!" Outstanding Customer Service. Carol & Phil, Thank you ~ Jaclyn, Studio Owner
Your Master Teachers are Amazing. I stayed to watch. Their words to the dancers are Truly Inspiring! Such strong words of encouragement for everything they did. Laura, Studio Owner
Thank you again for an unforgettable Phoenix National Cori, Teacher